As promised, here is the information about my appearance on Saturday:
Eric Zuckerman and I will be hosting
4x4
, a series of four ten-minute comic plays (why that doesn't make it 4x10, god only knows), at the
Gotham City Improv
.
Cost:
$10 (or $2.50/ play)
Time:
Saturday, January 28, at 8:30 (length of show approx. 1 hour)
Location:
158 West 23rd St., 2F (above Monster Sushi)
Directions:
Take the C. E, N, R, 1, 9 or F to 23rd Street then walk towards 7th Ave.
Mr. Z and I will be hosting as Caine and Hoskins-- meaning that I will be doing my inimitable Michael Caine impression and Zuckerman will be doing his incredible Bob Hoskins impression... which got me to thinking: have these two Cockeney acting titans ever done a movie together? And if not, some producer needs to get the two of them together IMMEDIATELY. It turns out that they have done one film together, Neil Jordan's 1986 British gangster-romance, "Mona Lisa." But they were hardly co-stars. I was thinking something more on the order of this:
in
LIMEYS!
Or, even better...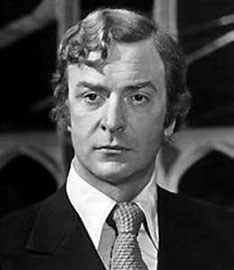 CAINE.................... HOSKINS
in
BLIMEY!
Could be great...